Curriculum
Each ECHO Session begins with a didactic informational learning session led by a core faculty member. The curriculum for these presentations have been created through a collaboration of experts in the field. Each of these will explore an area related to better understand FASDs and unhealthy alcohol use.
The SAFEST Choice Curriculum focuses on:
FASD core knowledge, foundational science, and up-to-date clinical care
Prevalence and trends of alcohol use
Stigma, implicit bias, and cultural competency
Screening for prenatal alcohol exposure (PAE)
Unhealthy Alcohol use screening, brief intervention, and referral to treatment (SBIRT)
FASD Referral and care coordination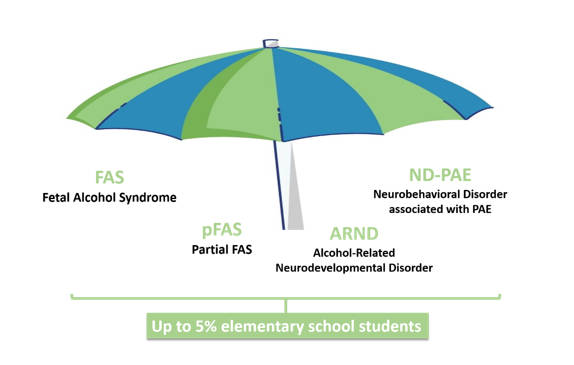 Technical Assistance
SAFEST Choice offers technical assistance opportunities to participating health centers. These opportunities include skills based, systems change, and community resources trainings. This assistance will occur in a variety of formats including webinars, smaller groups, and individual clinic assistance as we make use of our community of experts in the various field. The technical assistance opportunities will continue to expand based on the specific needs of the cohort participants. A selection of possible technical assistance opportunities can be seen below.
How the Collaborative Works
CHCs will participate in Prenatal and/or Pediatric ECHO® cohorts to learn FASD specialty-specific core competencies. The Prenatal Cohort will learn how to screen for and counsel people who can become pregnant about the risks of alcohol use during pregnancy. The Pediatric Cohort will learn how to identify and care for children and adolescents with a suspected or diagnosed FASD. Participation in both cohorts provides a streamlined approach for healthcare teams to address FASDs across the lifespan with their patient population.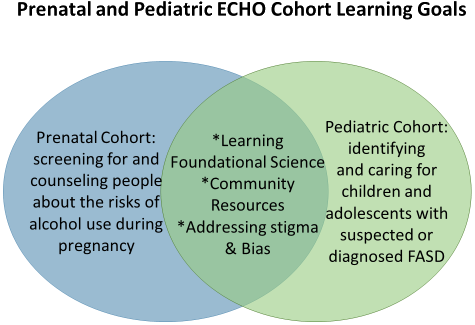 By becoming a SAFEST Choice Learning Collaborative participant, each CHC will receive:
Free Continuing Education and Maintenance of Certification Part 2 credits
Ongoing, individualized training and assistance to address implementation challenges
A modest stipend for your health center
Schedule
The Pediatric track of cohort 3 will begin September 2023 and the Prenatal track will begin in February 2024. After an introductory webinar there will be ten 75-minute virtual ECHO® sessions delivered over the course of 5 months. Each session will provide a brief lecture by experts, case-based learning and collaborative problem-solving. Participants will have access to resources to help them integrate new tools and workflows into their practice, which includes using quality improvement strategies to overcome any implementation challenges.

Program Evaluation
The evaluation of the SAFEST Choice Program is accomplished through a rigorous design that includes both process and outcome evaluation measures to examine the 3 cohorts. The evaluation team will use a pre-test/post-test with follow-up design and data collection strategies to address a set of evaluation questions focused on self-reported changes in provider knowledge, self-efficacy and practice. Quantitative data will be collected from surveys (clinics, providers) over 4 time points (including a midpoint survey), and qualitative data will be gathered from focus groups, observations and interviews.